Porchtastic: Living in season
Hazel Borys, Better! Cities & Towns
Living in season asks us to "entice people outside, where they get more acclimated to the local environment, needing less heating or cooling when they return indoors," according to Steve Mouzon via treehugger.
Howard Blackson dares us to live outdoors where "we can again connect with our climate and place — another step towards unsealing ourselves from our hermetic suburban environments."
I always think of these two when the hot summer days roll around, and I busily open windows at night and close them in the morning to acclimate un-air conditioned space. And yes, it gets hot in Winnipeg. Winnipeg may be the second coldest city of its size on earth, but it's also one of the sunniest.
What makes it tenable are a couple of things: old, shady trees and plenty of porches. Most houses in our neighbourhood have at least two porches and many have three or four. Designers of these century homes often alternated porch location, so that our largest porch is in the sideyard, while our two neighbors are each on the front. Large trees and shrubs provide some privacy.
Just like the measure of livability for a public space, a well-used porch usually turns out to be a place where you can live, work and play. Or eat, read and write. Or talk, sip, and listen. Or sleep, paint, and dream.
Having a variety of porch sizes tends to provide a number of solitary or convivial options, always welcoming the family out of doors. A few years ago when we lived in full body refrigeration in the summer, I would sometimes get the "It's too hot" excuse from our son when a walk or bike ride was offered up. Now the breeze of the outdoors is welcome.
So on the back of your design envelope, make sure to jot yourself a note to remember the porch. Even if you're in a winter city like Winnipeg. They'll be thanking you for generations to come.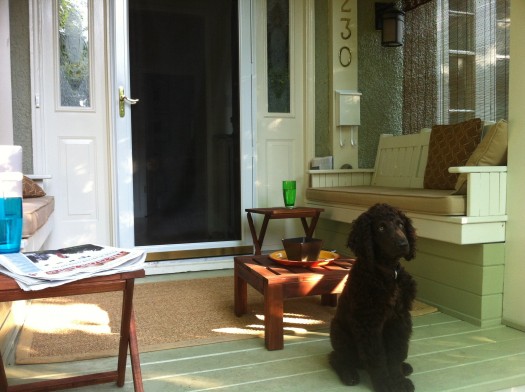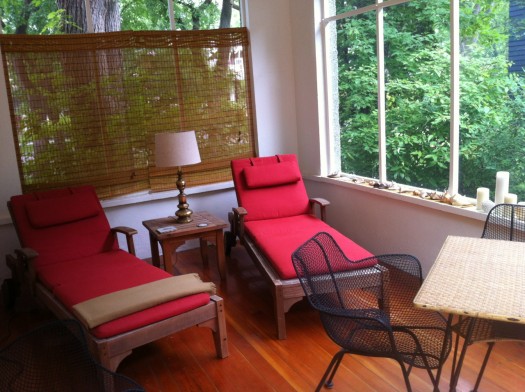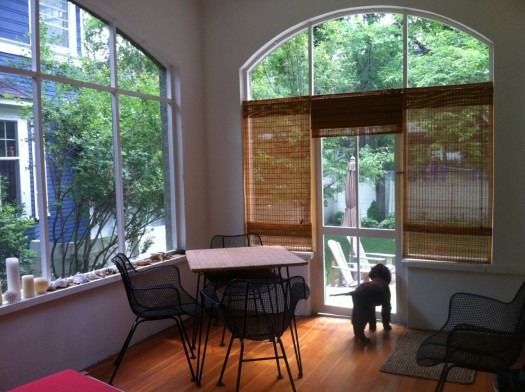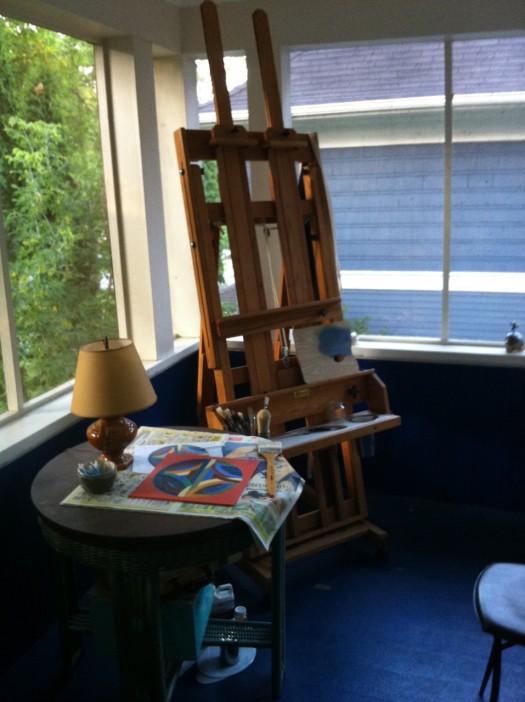 Hazel Borys is principal and managing director of Placemakers, a planning, coding, marketing, and implementation firm. This article originally appeared on PlaceShakers and NewsMakers.
For more in-depth coverage:
• Subscribe to Better! Cities & Towns to read all of the articles (print+online) on implementation of greener, stronger, cities and towns.
• Get the June 2013 issue. Topics: Postwar neighborhoods are key to suburban revitalization, Micro-lofts, The 'driving boom' is over, Our trillion dollar dirty little secret, Smart growth costs less, yields more revenues for cities and towns, Miami Beach's infrastructure, Micro-lofts march across North America, Minor league ballparks as downtown amenities, Review: Designing Suburban Futures, Kigali, Lower East Side plans, Bringing walkable urban thoroughfares to Twinsburg, Ohio
• Get New Urbanism: Best Practices Guide, packed with more than 800 informative photos, plans, tables, and other illustrations, this book is the best single guide to implementing better cities and towns.